Branding & product design for a small guitar pedal company
This project was made up of

 two elements: the guitar pedals themselves, and an illustrated zine that functions as a catalog for the brand.
​​​​​​​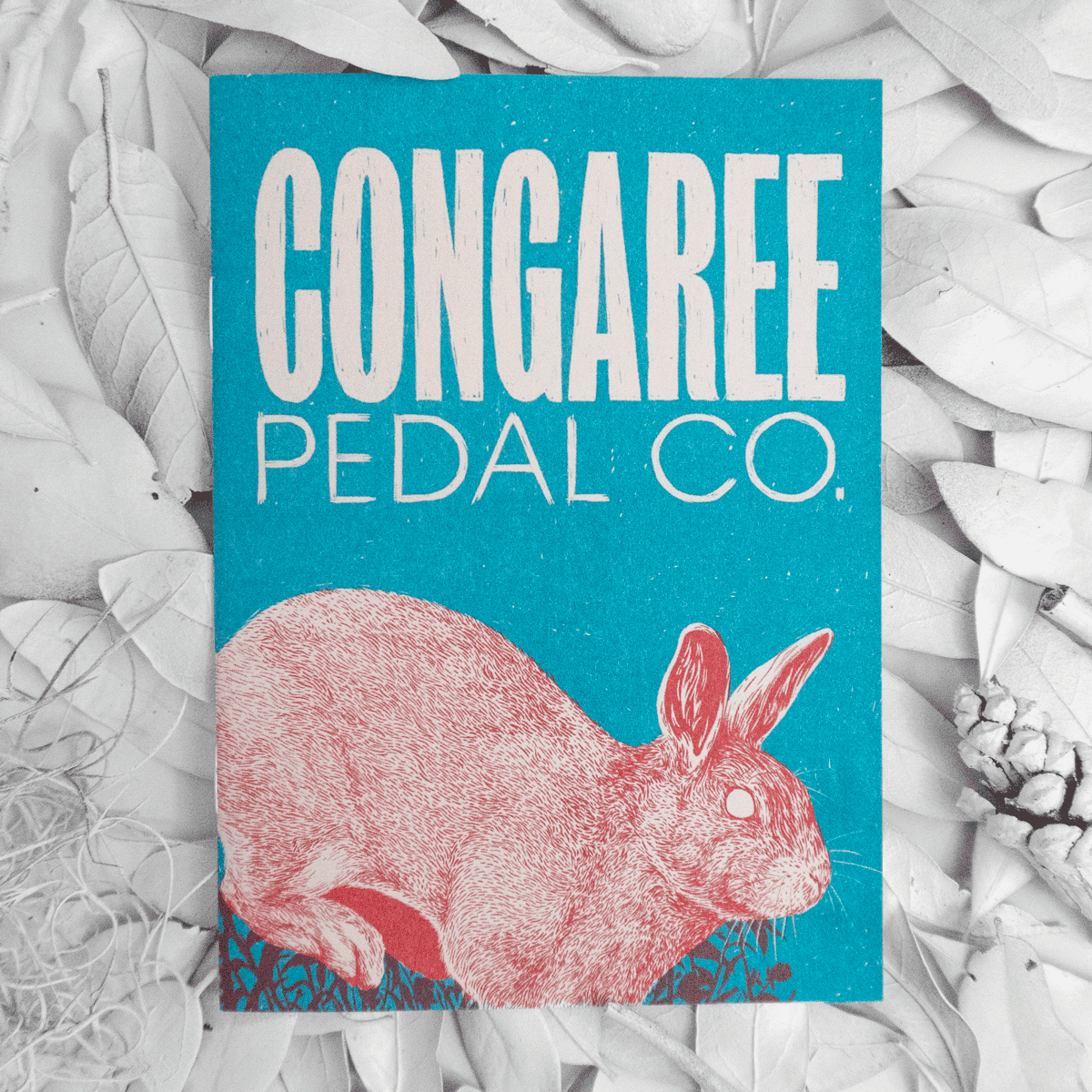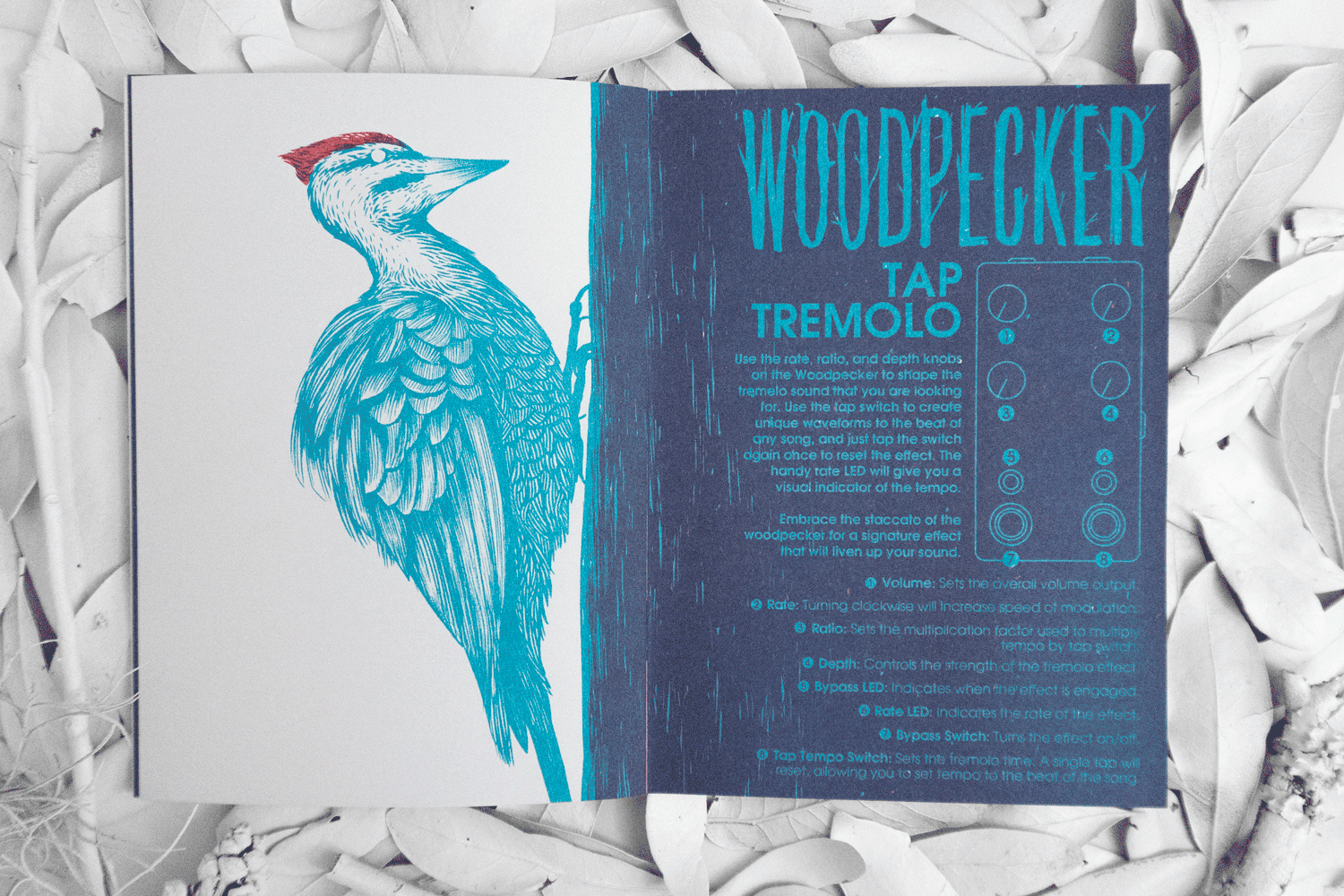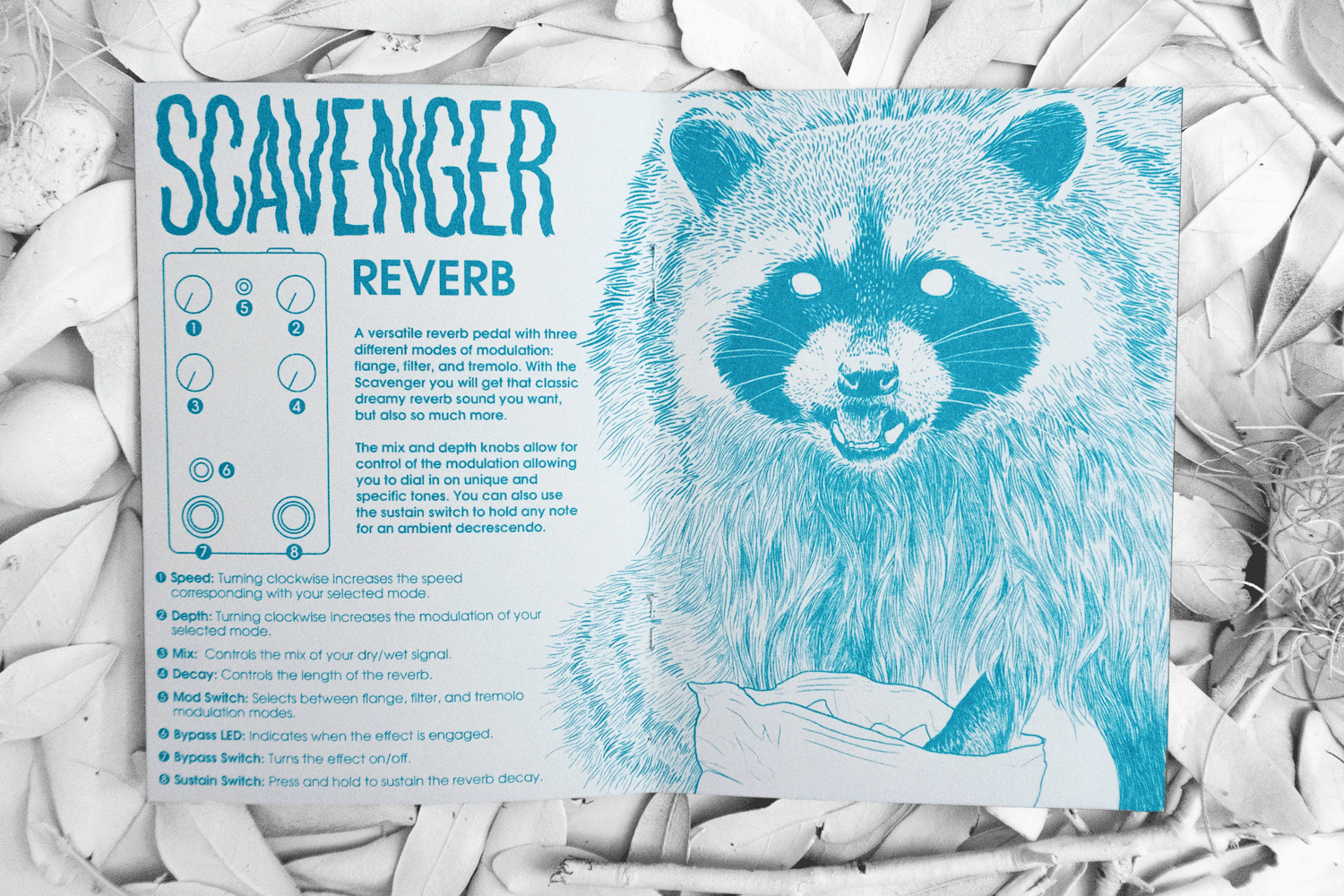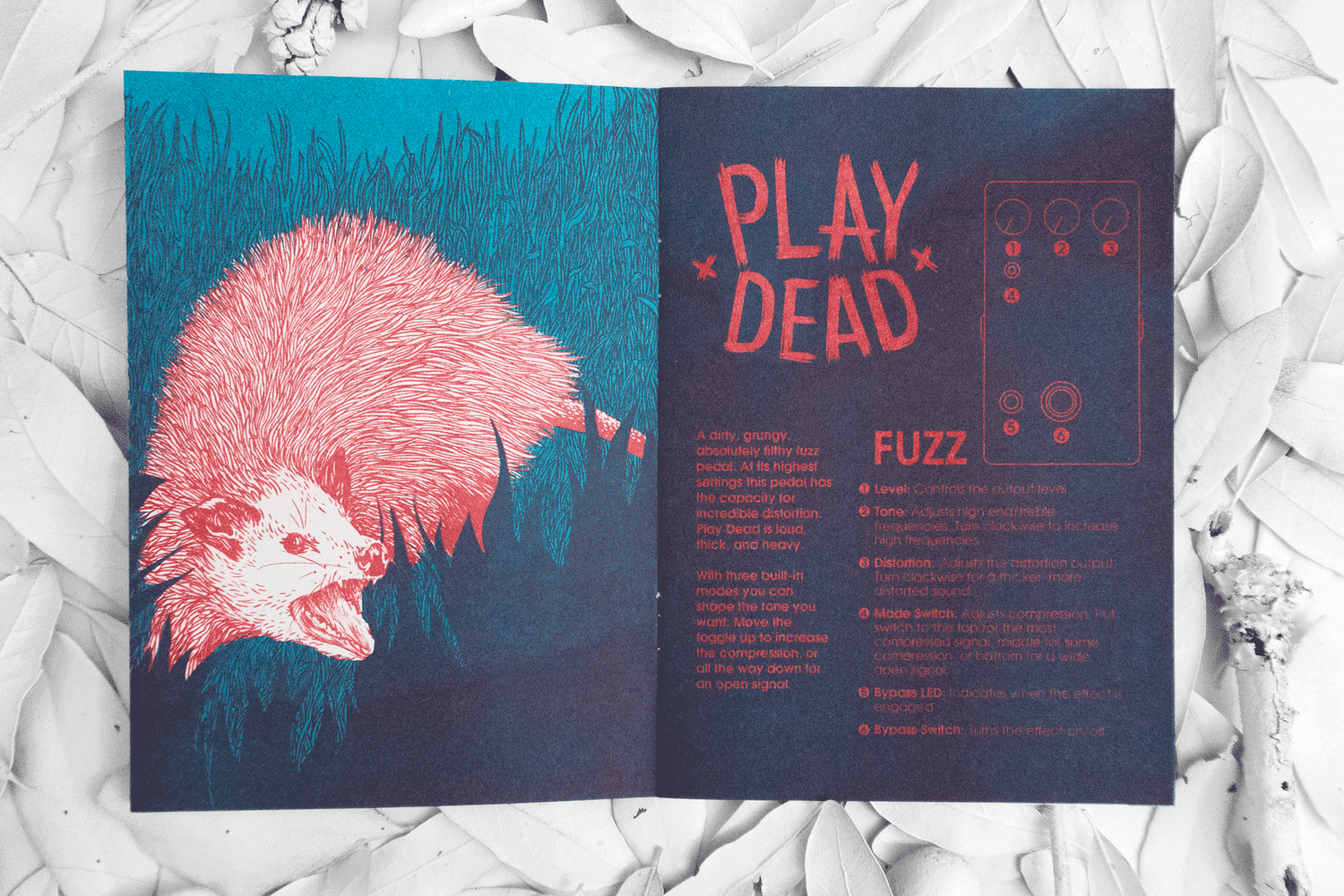 Each of these spreads includes information about their respective pedals as well as an expanded version of the illustration from the pedal's design.
The zine was printed by Risolve Studio as a series of two color (teal and red) risographs with the darker, navy blue color coming from the overlap of the semi-transparent inks.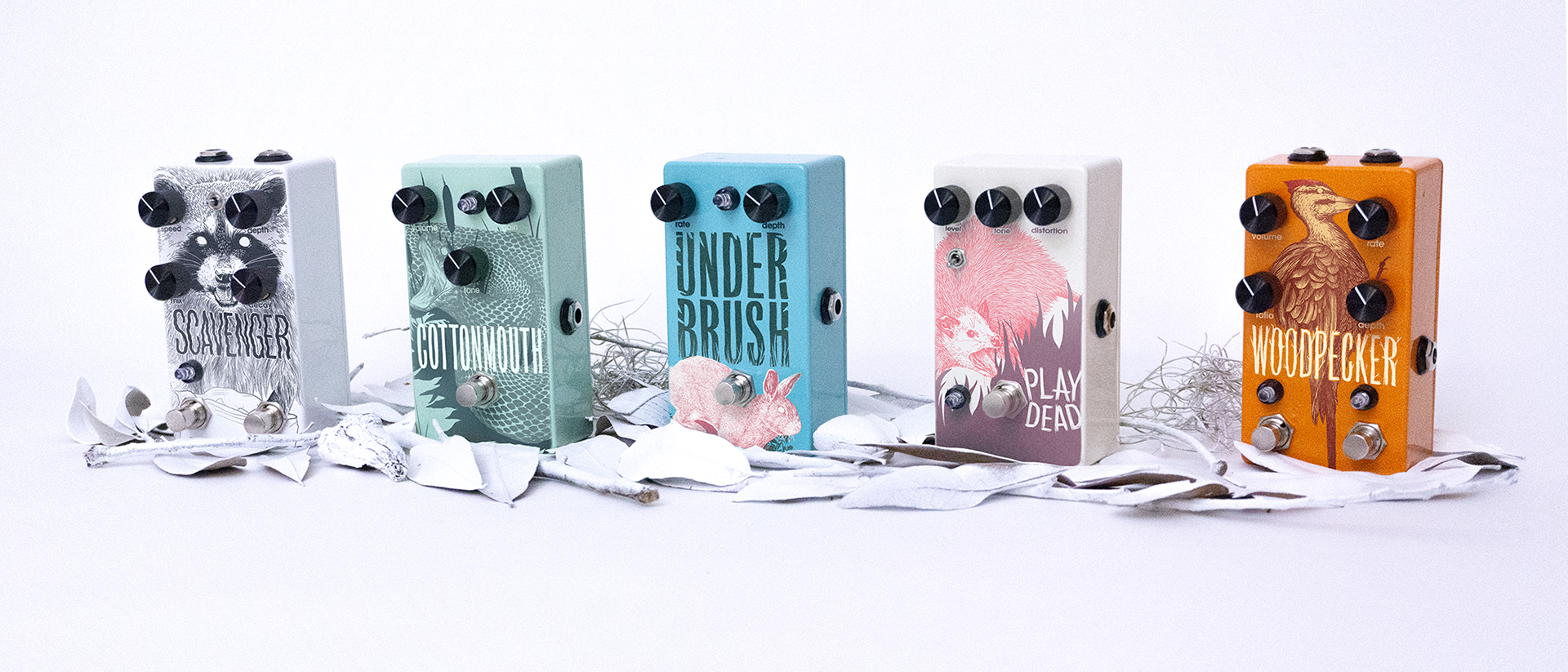 The pedals all have their own unique hand-type treatment to give them distinct personalities, while the illustrations work to bring them together as a set.